Five Must See Shows at the Fringe Festival
This year's Fringe Festival is bigger than ever, with hundreds of acts taking over different venues across the city.
You've seen loads of colourful posters pinned up over buildings, glued to the streets and even stuck to people. How do you decide on what show's to see without being pressured into it as you walk down the Royal Mile?
The answer is quite simple. I've listed five shows which are on throughout the festival, which I predict will be a total sell out and definitely something you cannot afford to miss!









1. Pete Firman - Scoundrel
1st-25th August - Pleasance Courtyard
'Prepare to be amazed and amused' says the Fringe guide, but you really have to believe it! After seeing Pete perform last year, I have to urge you to see his show this year at the festival. Be prepared to be plastered with leaflets as you walk into the Pleasance, but it'll be worth it to see this act!











2. #LazyTitle *FREE Festival*
1st-25th August - Laughing Horse @ The Newsroom
A stage for two of the hottest stand-up acts in the UK! Gary Tro and Kate Lucas keep you laughing from as soon as you walk through the squeaky door. It's guaranteed to give you laughs, so make sure not to miss out on two massive names!









3. The Comedy Reserve
1st-26th August - Pleasance Dome
Four of the freshest comedy talent's take to the Pleasance stage in Edinburgh in the ninth year of The Comedy Reserve. Taking to the platform are Tez Ilyas, Tom Toal, John Hastings and Jack Barry. Don't miss your chance to see new talent hit the bright lights stage!











4. Carl Donnelly - Now That's What I Call Carl Donnelly! Volume V
1st-24th August - Pleasance Courtyard
Edinburgh Comedy Award Nominee brings his taste of comedy to the Pleasance stage! After seeing his hilarious performance last year, which kept me giggling all night, I can vouch for Carl and say you won't regret seeing his gripping gig. This show is not to be missed!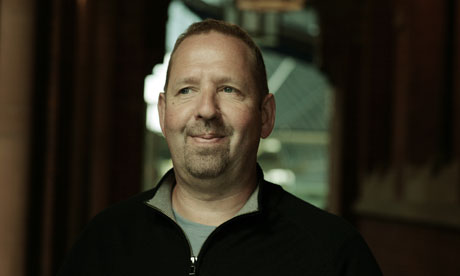 5. Alfie Moore - Viva Alf's Vegas
1st-25th August - Pleasance Courtyard
Alfie is the guy you'll see plastered over Scotland's capital city and you may even bump into him as he promotes his show on the high street. If you want laughs, Alfie's show at the Pleasance keeps you gripped and is definitely the show for you!

Who are you most looking forward to seeing at Edinburgh this year? Let us know in the comments below.